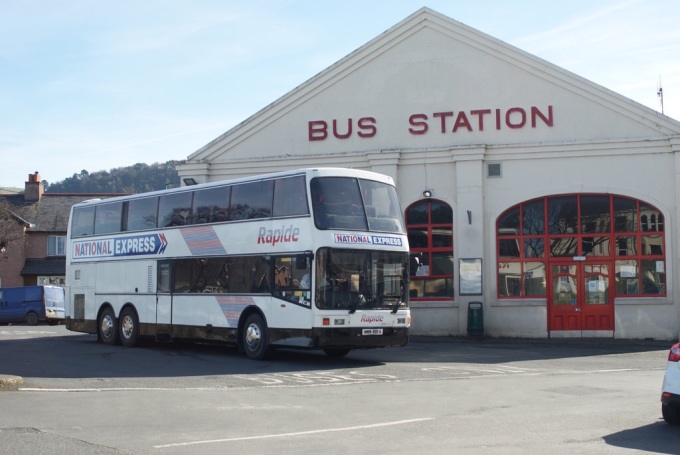 By buying a pack of Top Trumps here you are directly helping to fund the continued preservation of E99 AAK, one of the three MCW Metroliner 400GT double deck coaches. The picture to the right was taken in March 2017 at Ramsey Bus Station immediately after the logos were re-applied.
Built in Birmingham, the 400GT was MCW's finest product, unveiled at the 1986 Motor Show, featuring independent front suspension, anti-lock brakes and a massive 15 litre, 350 bhp Gardner engine mounted in-line at the rear driving the forward rear axle. But only 3 were built, as the launch in 1986 was the peak sales time for double deck coaches, and such orders were becoming fewer and farer between.
E99 AAK was the last of the three, and was built for NBC subsidiary Yorkshire Traction of Barnsley, and used on National Express diagrams between London and South Yorkshire. It was soon re-registered HE 8899, and after 7 years the coach was relegated to other duties (in accordance with National Express contract regulations), acquiring Ridings Travel livery for tours and excursions.
In 2003 its Gardner engine was replaced by a Scania DSC11 unit and even when Stagecoach bought out Yorkshire Traction it was retained and used on megabus.com work, although it did not gain megabus livery. There can't be too many coaches that have operated both National Express and megabus.com services, even fewer to have done so ten years apart. E99 AAK is also remarkable as a coach for having spent 19 years with its original operator.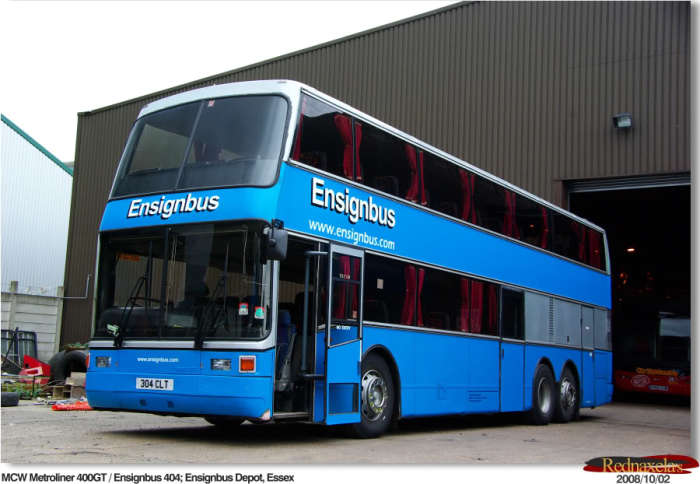 Stagecoach numbered it 50002 in its national series, and finally sold it in 2007, Ensign snapping it up very cheaply. This coach became 404 there and gained registration 304 CLT. An Eminox exhaust filter was fitted at this time, giving it London Low Emission Zone compliance. After a year or so it was sold to Red Route Buses, where it regained its white livery, and then on to WJC Buses of Glasgow, where it was re-registered E9 WJC. In 2012 it was sold on to Invincible Coaches of Tamworth. WJC retained the registration and it became E752 CNS, although it never carried this mark. It was parked in the yard of Hardwick, Carlton while in Invincible ownership, pending repairs which never happened.
On 1st July 2013 it was acquired by Future Limo Buses of Aberdeen, and the coach was also unused by this operator, but regained a full PSV MoT at a truck dealer in Falkirk in June 2015. The plan had been to convert it into a party bus to replace an ex-Lothian Leyland Olympian, removing the entire interior in the process. After a bit of haggling, it was swapped for another double deck coach on 13th August 2015. Although it had a full psv MoT it was nowhere near ready for service. There have been more watertight open-toppers, the throttle was sticking open, there was no air to the centre door…. the list went on.
On 1st November 2015 it was registered MMN 403E as a private vehicle on the Isle of Man, allowing it to be used while the restoration work can continue. In February 2016 it gained its current mark MMN 400G.
---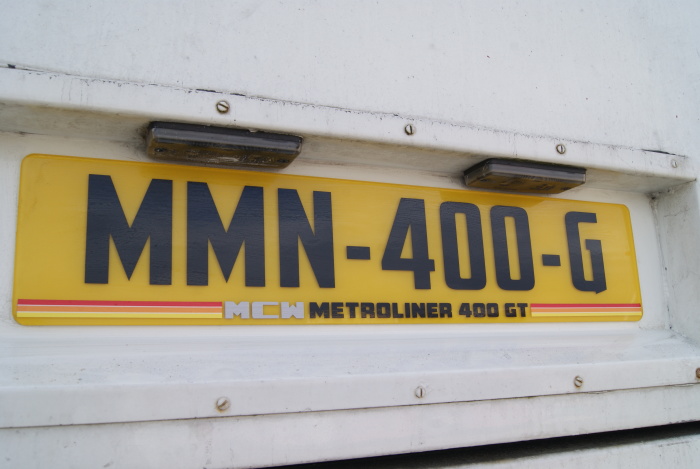 The coach is now kept at the Jurby Transport Museum, but it is not a static exhibit, and it gets across to the UK a couple of times each year. I will post photo updates as the work continues, both here on the website, and on the Flickr site – search for E99 AAK.