New for all you Top Trumps fans...
Buses & Coaches
Only £6.00 per pack
Buses and Coaches is the first in a series of Top Trumps packs aimed at replicating the good old days when horsepower was king!! I got the idea when my daughters were given a pack each for Christmas, one got Bugs, the other Dinosaurs. It annoyed me that so many of the stats were subjective rather than based in fact. So I set to work.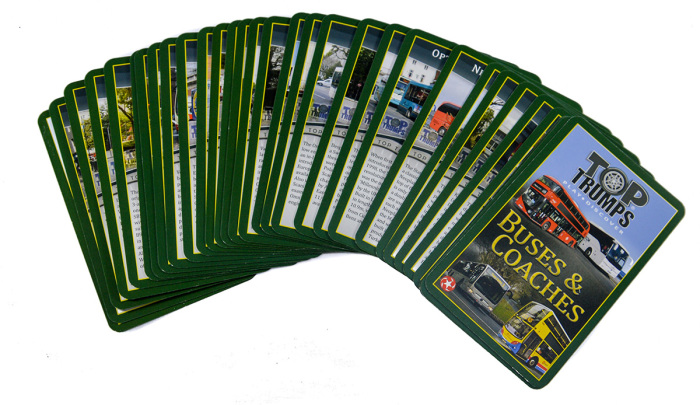 The pack has been produced in conjunction with Winning Moves UK Limited, allowing the full use of the Top Trumps logo. This pack is a strict limited edition run of 9990, and it is exclusively available here – you can't buy it from a shop or anywhere else on the internet.
The pack has 30 cards with modern buses and coaches located as far apart as Dublin and Hong Kong. Postage and packing is free to UK addresses, and at cost for overseas locations.
You can buy your pack here.